Posts for: January, 2020
By Bradford J. Rhodes D.M.D.
January 19, 2020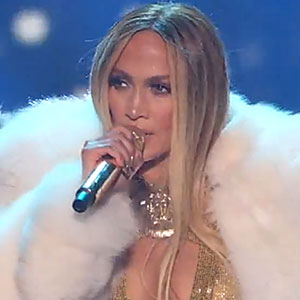 Whether she's singing, dancing or acting, Jennifer Lopez is a performer who is known for giving it all she's got. But during one show, Lopez recently admitted, she gave a bit more then she had planned.
"I chipped my tooth on stage," she told interviewers from Entertainment Tonight, "and had to finish the show….I went back thinking 'Can I finish the show like this?'"
With that unlucky break, J-Lo joins a growing list of superstar singers—including Taylor Swift and Michael Buble—who have something in common: All have chipped their teeth on microphones while giving a performance.
But it's not just celebs who have accidental dental trouble. Chips are among the most common dental injuries—and the front teeth, due to their position, are particularly susceptible. Unfortunately, they are also the most visible. But there are also a number of good ways to repair chipped, cracked or broken teeth short of replacing them.
For minor to moderate chips, cosmetic bonding might be recommended. In this method, special high-tech resins, in shades that match your natural teeth, are applied to the tooth's surface. Layers of resin, cured with a special light, will often restore the tooth to good appearance. Best of all, the whole process can often be done in just one visit to the dental office, and the results can last for several years.
For a more permanent repair—or if the damage is more extensive—dental veneers may be another option. Veneers are wafer-thin shells that cover the entire front surface of one or more teeth. Strong, durable and natural-looking, they can be used to repair moderate chips, cracks or irregularities. They can also help you get a "red-carpet" smile: brilliant white teeth with perfectly even spacing. That's why veneers are so popular among Hollywood celebs—even those who haven't chipped their teeth!
Fortunately, even if the tooth is extensively damaged, it's usually possible to restore it with a crown (cap), a bridge—or a dental implant, today's gold standard for whole-tooth replacement. But in many cases, a less complex type of restoration will do the trick.
Which tooth restoration method did J-Lo choose? She didn't say—but luckily for her adoring fans, after the microphone mishap she went right back up on stage and finished the show.
If you have a chipped tooth but you need to make the show go on, please contact us or schedule an appointment for a consultation. You can also learn more by reading the Dear Doctor magazine articles "Artistic Repair of Chipped Teeth With Composite Resin" and "Porcelain Veneers."
By Bradford J. Rhodes D.M.D.
January 09, 2020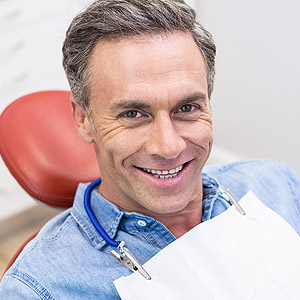 Here's the bad news about periodontal (gum) disease: It's a leading cause for tooth loss. Even worse: Half of adults over 30 will have some form of it during their lifetime.
But here's the good news: If caught early, we can often treat and stop gum disease before it can do substantial harm to your mouth. And the best news of all—you may be able to avoid a gum infection altogether by adopting a few healthy habits.
Here are 4 habits you can practice to prevent a gum infection from happening.
Practice daily brushing and flossing. Gum disease is a bacterial infection most often arising from dental plaque, a thin film of bacteria and food particles that accumulates on teeth. Removing plaque daily with brushing and flossing will reduce your chances of a gum infection. And be sure it's daily—missing just a few days is enough for gum inflammation to get started.
Get regular dental cleanings and checkups. Even the most diligent personal hygiene can miss plaque, which may then harden into a calcified form impossible to remove with brushing and flossing called calculus (tartar). At least twice-a-year professional dental cleanings will clear away any remnant plaque and tartar, which can greatly reduce your risk for dental disease.
Make gum-friendly lifestyle changes. Smoking more than doubles your chances of gum disease. Likewise, a sugar-heavy diet, which feeds disease-causing bacteria, also makes you more susceptible to infection. Quitting smoking, cutting back on alcohol consumption and following a dental-friendly diet could boost your teeth and gum health and avoid infection.
Watch for signs of infection. Although you can greatly reduce your risk of gum disease, you can't always bring that risk to zero. So, be aware of the signs of gum disease: sometimes painful, swollen, reddened or bleeding gums. If you notice any of these signs, make a dental appointment—the sooner you're diagnosed and begin treatment, the less likely gum disease will ruin your dental health.
If you would like more information on preventing gum disease, please contact us or schedule an appointment for a consultation.