Posts for: April, 2021
By Bradford J. Rhodes D.M.D.
April 13, 2021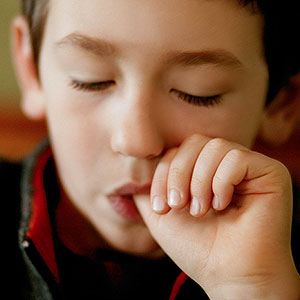 There are many things to be concerned about with your infant. Thumb sucking shouldn't be one of them—at least not yet. Practically universal among young children, the habit normally fades by age four with no real harm.
If it persists beyond that age, however, it can lead to a poor bite (malocclusion). Late thumb sucking may also have a connection with another problem—the inability of a child to transition from an infantile swallowing pattern to an adult pattern.
A baby while swallowing thrusts their tongue forward to help create a seal around a breast or bottle nipple during nursing. This normally changes about age 4, though, to a positioning of the tongue against the roof of the mouth when swallowing. But if they don't transition and continue to thrust the tongue forward, it can place undue pressure on the front teeth and cause them to develop too far forward.
The result may be an open bite, in which a gap exists between the upper and lower teeth even when the jaws are shut. An open bite can also happen with late thumb sucking, but instead of the tongue, their thumb presses against the teeth.
As to thumb-sucking, parents should encourage their child to stop the habit beginning around age 3, if they haven't already begun to do so. The best approach is to use some form of positive reinforcement such as praise or treats. The sooner the habit ceases after age 4, the lower their risk for developing an open bite.
You may also need to be alert to continued tongue thrusting while swallowing, which may still continue even after they no longer suck their thumb. In that case, your child may need orofacial myofunctional therapy (OMT), a series of exercises directed by a trained therapist to retrain the muscles involved with swallowing. This therapy could further help a child properly transition to an adult swallowing pattern.
Open bites can be corrected orthodontically later in life. But by being alert to your child's oral habits, as well as the way they're swallowing, you and your dentist may be able to intervene and eliminate or at least lessen the development of this type of problem bite.
If you would like more information on how to manage thumb sucking, please contact us or schedule an appointment for a consultation. You can also learn more about this topic by reading the Dear Doctor magazine article "How Thumb Sucking Affects the Bite."
By Bradford J. Rhodes D.M.D.
April 03, 2021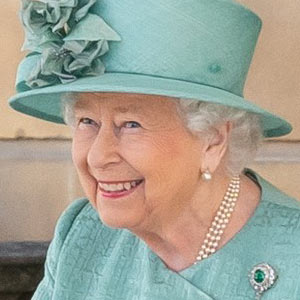 The monarchs of the world experience the same health issues as their subjects—but they often tend to be hush-hush about it. Recently, though, the normally reticent Queen Elizabeth II let some young dental patients in on a lesser known fact about Her Majesty's teeth.
While touring a new dental hospital, the queen told some children being fitted for braces that she too "had wires" once upon a time. She also said, "I think it's worth it in the end."
The queen isn't the only member of the House of Windsor to need help with a poor bite. Both Princes William and Harry have worn braces, as have other members of the royal family. A propensity for overbites, underbites and other malocclusions (poor bites) can indeed pass down through families, whether of noble or common lineage.
Fortunately, there are many ways to correct congenital malocclusions, depending on their type and severity. Here are 3 of them.
Braces and clear aligners. Braces are the tried and true way to straighten misaligned teeth, while the clear aligner method—removable plastic mouth trays—is the relative "new kid on the block." Braces are indeed effective for a wide range of malocclusions, but their wires and brackets make it difficult to brush and floss, and they're not particularly attractive. Clear aligners solve both of these issues, though they may not handle more complex malocclusions as well as braces.
Palatal expanders. When the upper jaw develops too narrowly, a malocclusion may result from teeth crowding into too small a space. But before the upper jaw bones fuse together in late childhood, orthodontists can fit a device called a palatal expander inside the upper teeth, which exerts gentle outward pressure on the teeth. This encourages more bone growth in the center to widen the jaw and help prevent a difficult malocclusion from forming.
Specialized braces for impacted teeth. An impacted tooth, which remains partially or completely hidden in the gums, can impede dental health, function and appearance. But we may be able to coax some impacted teeth like the front canines into full eruption. This requires a special orthodontic technique in which a bracket is surgically attached to the impacted tooth's crown. A chain connected to the bracket is then looped over other orthodontic hardware to gradually pull the tooth down where it should be.
Although some techniques like palatal expanders are best undertaken in early dental development, people of any age and reasonably good health can have a problem bite corrected with other methods. If you are among those who benefit from orthodontics, you'll have something in common with the Sovereign of the British Isles: a healthy, attractive and straighter smile.
If you would like more information about orthodontic treatment options, please contact us or schedule a consultation. To learn more, read the Dear Doctor magazine article "The Magic of Orthodontics."