Posts for: September, 2021
By Bradford J. Rhodes D.M.D.
September 20, 2021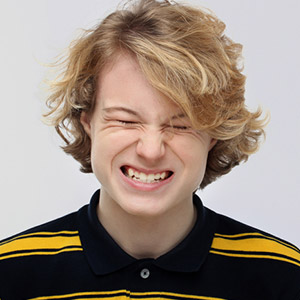 More than one parent has wakened in the middle of the night to an unnerving sound emanating from their child's bedroom. Although it might seem like something from the latest horror flick is romping around in there, all that racket has a down-to-earth cause: teeth grinding.
Teeth grinding is the involuntary habit of gnashing the teeth together when not engaged in normal functions like eating or speaking. It can occur at any time, but frequently with children while they sleep. Adults may also grind their teeth, but it's more prevalent among children.
While stress seems to be the main reason for adult teeth grinding, many health providers believe the habit in children is most often caused by an overreactive response of the neuromuscular system for chewing, which may be immature. Other conditions like asthma, sleep apnea or drug use may also play a role.
Fortunately, there doesn't appear to be any lasting harm from young children grinding their teeth, although they may encounter problems like headaches, earaches or jaw pain in the short term. Most, though, will outgrow the habit and be no worse for wear.
But if it persists beyond childhood, problems can escalate. Adults run the risk of serious cumulative issues like chronic jaw pain, accelerated tooth wear or tooth fracturing. It's similar to finger sucking, a nearly universal habit among young children that poses no real harm unless it persists later in life.
And as with finger sucking, parents should follow a similar strategy of carefully monitoring their child's teeth grinding. If the habit continues into later childhood or adolescence, or noticeable problems like those mentioned previously begin to appear, it may be time to intervene.
Such intervention may initially include diagnosis and treatment for underlying problems like upper airway obstruction, asthma or stress. For short term protection against dental damage, your dentist can also fashion a custom mouthguard for your child to wear while they sleep. Made of pliable plastic, the guard prevents the teeth from making solid contact with each other during a grinding episode.
Outside of some lost sleep, there's little cause for alarm if your child grinds their teeth. But if it seems to go on longer than it should, you can take action to protect their long-term dental health.
If you would like more information on teeth grinding, please contact us or schedule an appointment for a consultation. You can also learn more about this topic by reading the Dear Doctor magazine article "When Children Grind Their Teeth."
By Bradford J. Rhodes D.M.D.
September 10, 2021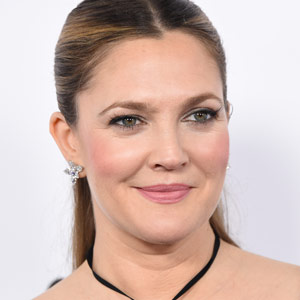 Best known for her roles in E.T. and Ever After, and more recently as a suburban mom/zombie on Netflix's Santa Clarita Diet, Drew Barrymore is now bringing her trademark quirky optimism to a new talk show, The Drew Barrymore Show on CBS. Her characteristic self-deprecating humor was also on display recently on Instagram, as she showed viewers how she keeps her teeth clean and looking great.
In typical Drew fashion, she invited viewers into her bathroom to witness her morning brushing ritual (complete with slurps and sloshes). She also let everyone in on a little insider Drew 411: She has extremely sensitive teeth, so although she would love to sport a Hollywood smile, this condition makes teeth whitening difficult.
Barrymore's sensitivity problem isn't unique. For some, bleaching agents can irritate the gums and tooth roots. It's usually a mild reaction that subsides in a day or two. But take heart if you count yourself among the tooth-sensitive: Professional whitening in the dental office may provide the solution you are looking for.
In the dental office, we take your specific needs into account when we treat you. We have more control over our bleaching solutions than those you may find in the store, allowing us to adjust the strength to match your dental needs and your smile expectations and we can monitor you during treatment to keep your teeth safe. Furthermore, professional whitening lasts longer, so you won't have to repeat it as often.
After treatment, you can minimize discomfort from sensitive teeth by avoiding hot or cold foods and beverages. You may also find it helpful to use a toothpaste or other hygiene product designed to reduce tooth sensitivity.
The best thing you can do is to schedule an appointment with us to fully explore your problems with sensitivity and how we may help. First and foremost, you should undergo an exam to ensure any sensitivity you're experiencing isn't related to a more serious issue like tooth decay or gum recession.
Having a bright smile isn't just advantageous to celebrities like Drew Barrymore—it can make a difference in your personal and professional relationships, as well as your own self-confidence. We can help you achieve that brighter smile while helping you avoid sensitivity afterward.
If you would like more information about teeth whitening, please contact us or schedule a consultation. To learn more, read the Dear Doctor magazine article "Important Teeth Whitening Questions Answered."